Easiest Way to Prepare Yummy Caramel flavor cookies
Caramel flavor cookies. Simple Vanilla Caramel Cookies are easy to make, and filled with aromatic vanilla and sweet caramel, this recipe makes a wonderful tasting treat.. It generally refers to an amazing ice-cream flavor (vanilla with toffee bits), but is also a treat on its own. Pillsbury's entire line of ready-to-bake cookies will be safe to eat raw by the end of the summer, including favorite flavors like chocolate chip and sugar cookie, plus seasonal treats.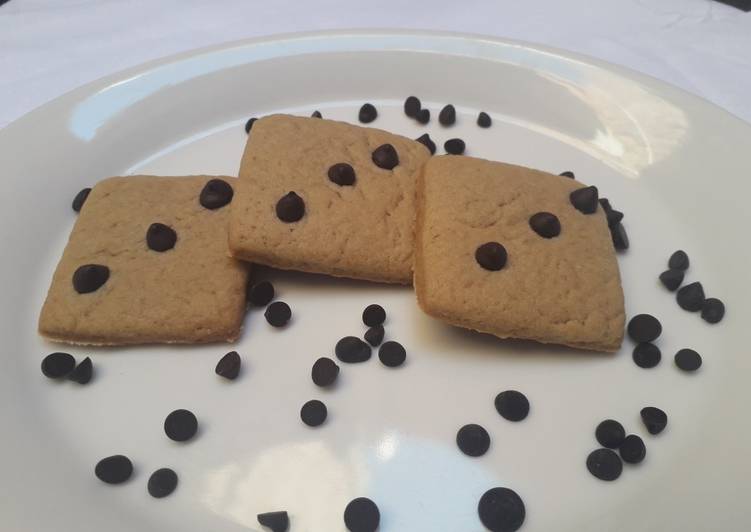 Sift together the flour, baking soda, cream of tartar and salt; blend into the creamed mixture. New Caramel Waffle Cookie flavor is here! It's only here for a limited time, so get a taste before it's gone. You can cook Caramel flavor cookies using 7 ingredients and 5 steps. Here is how you cook it.
Ingredients of Caramel flavor cookies
You need 120 g of butter.
It's 240 g of all purpose flour.
Prepare 1/2 tsp of caramel extract.
You need 1/2 tsp of baking powder.
It's 1 of egg.
It's 40 g of brown sugar.
It's 20 g of white cristal sugar.
Tastes like it, with a rich, drizzly caramel flavor on top of a toasted waffle cookie.. Salted Caramel is one of the greatest ice cream flavors of all time, but the near-perfect blend of flavors can't hold up when you mess with the formula. Cookies and Cream Explore caramel coffee recipes with the Caramel Cookie coffee pod, flavored to be blended with ingredients of your choice and enjoyed like a dessert. When doing a low-carb diet, almond flour makes for a great substitute in all your favorite recipes.
Caramel flavor cookies instructions
Mix the suggar and butter.
Add the egg and caramel extract.
Add the flour and baking powder.
Shape them as you wish and decorate with chocolate bites.
To the oven.
Almond flour is naturally gluten-free and grain-free. It's also a low-glycemic, keto-friendly food. Coconut flour is a gluten-free, grain-free alternative to wheat flour. It is low calorie and the perfect option to use in recipes to support fat loss goals. Beat butter, brown sugar, granulated sugar and vanilla in large bowl until well blended.